On Christmas Day, Sector 4 Productions gave the gift of Fractured Alliance to fans of The Tribe. The fan made spin-off to The Tribe features Matt Robinson, reprising his role as Slade, in a voice/speaking only role… Check it out: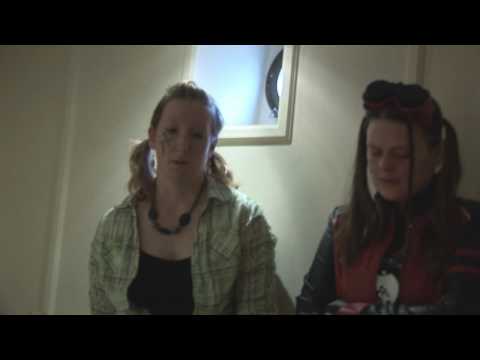 I would have posted this earlier, but I wanted to watch it before putting it up on the site. And now that I've seen it, I have to say it is pretty awesome stuff! The storyline picks on straight after The Tribe series 5, so we find out what the Mall Rats are up to since the virus hit the city…
The editing is very slick, the guys did the best job they could given their schedule and locations available to film the series. Out of the characters Rae is definitely my favourite and is very convincing. The storyline of the Mall Rats running alongside the Techno prisoners is pretty smart. . . Kudos to them all for 'Keeping The Dream Alive'.
Currently the first three episodes are up, with the remaining three going up tomorrow (new years day).
Click here
to check them out, you know you want to! This is also the final production from Sector 4, so it looks they've gone out with a bang, I'm pretty sure Raymond Thompson himself would be proud of the hard work gone into it.
The cast comprised of:  Lance Mitchell (Override), Wendy Young (Sienna), Simon Evans (Drake), Paul Adams (Crow), Matt Johnston (Finn), Gemma Louise McGowan (Rae) and Lianne McCauley (Siryn) with vocals by Emma D (Pixel) and speical voice star Matt Robinson (Slade).