Abe Messiah – The Tribe Music Video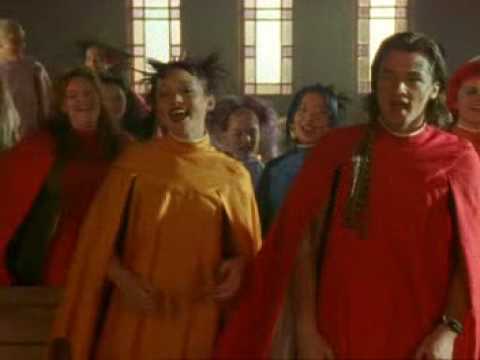 Check out the music video for Abe Messiah, starring the core cast of series 2!
The video was filmed in September 1999, during filming of the second series of The Tribe.
Full credits for the music track are as follows:
Vocals: Michelle Ang, Ari Boyland, Dwayne Cameron, Meryl Cassie, Daniel James, Jennyfer Jewell, Jamie Kairee-Gataulu, Sarah Major, Antonia Prebble, Caleb Ross, Ryan Runciman, Victoria Spence, Vanessa Stacey, Aswath Sundaresan, Michael Wesley-Smith & Ella Wilks
Accompanied By: Lota Nuu Choir directed by Inglese Ete & The Wellington Sinfonia.
Tags:
Antonia Prebble
,
Ari Boyland
,
Aswath Sundaresan
,
Caleb Ross
,
Daniel James
,
Dwayne Cameron
,
Ella Wilks
,
Jamie Kairee-Gataulu
,
Jennyfer Jewell
,
Meryl Cassie
,
Michael Wesley-Smith
,
Michelle Ang
,
Ryan Runciman
,
Sarah Major
,
Series 2 Cast
,
Vanessa Stacey
,
Victoria Spence
Related Videos: