Caleb & Joseph @ 2007 Bobster Awards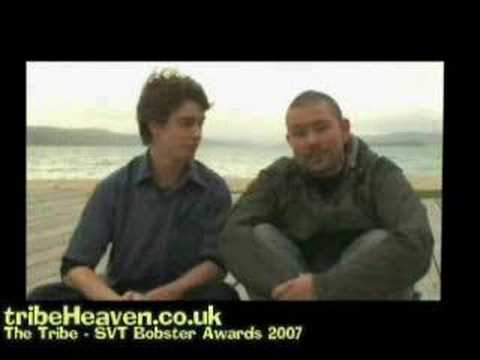 In a pre-recorded message, Caleb Ross (Lex) and Joseph Crawford (Darryl) accept The Tribe's award for best (foreign) TV series at the Bobsters. The awards ceremony is held in Sweden, broadcast on SVT.
The broadcast date was 17th June 2007. Video was probably recorded a week or two in advance.
This video only shows the message from the guys, The full nomination/envelope opening bit is in another video click here to view it.
Tags:
Caleb Ross
,
Joseph Crawford
,
Series 5 Cast
,
Sweden
Related Videos: